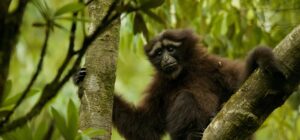 Location: London/remote
Position: Tech Advisory Board member (part-time, voluntary role)
Length of Term: Two years, with the possibility of re-election
Time Commitment: Quarterly meetings of approx. two hours each
Salary: Unpaid
Start Time: March/April 2023
Introduction
Founded in 2006, China Dialogue Trust is internationally recognised for its work in advancing environment and climate action through multilingual online publishing, research and dialogue. Through accurate information and open discussion we contribute to building equitable and constructive solutions to environmental issues that affect China and the world.
We are recruiting a Technical Advisory Board to ensure we have the expertise, experience and diversity of perspectives to understand digital trends, leverage technical innovations and effectively respond to shifting audience needs. This is a particularly exciting time for us as we're embarking on a new strategy to guide our direction to 2030. An early priority for the strategy is to review and redevelop our suite of four websites.
The Role
China Dialogue Trust is looking to recruit up to eight Tech Advisory Board members, including one member who would act as Chair of the Advisory Board. We are actively seeking greater diversity among our team and are especially interested in hearing from applicants whose background is reflective of the regions we report from and/or those with the following skills and experience:
Web development (senior and mid-level);
Branding and web design;
SEO and digital marketing;
Development operations;
The key responsibilities of the role are as follows:
Attend and contribute to four Tech Advisory Board meetings held quarterly at the China Dialogue Trust office and/or on Zoom. Meetings will normally take place during work hours.
Support key team members with ad hoc advice on your particular area of expertise. 
How to Apply 
Please apply in writing to [email protected] by 15th March 2023 with your CV and a cover letter outlining why you are interested in the role and what skills you could contribute to the organisation. Applications will be considered on an ongoing basis and early application is recommended.
For further information, please see the enclosed job pack.