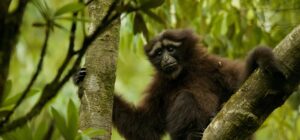 JOBS
Southeast Asia Partnerships Manager
Location: Southeast Asia. We are not able to support visa applications for this position Position: Southeast Asia Partnerships Manager.
Hours: 20 hours per week
Contract type: Freelance, temporary, to 31 October 2024, with possibility of renewal subject to funding
Salary: $1,230 per month, invoiced
Start time: As soon as possible
Application deadline: 9am GMT on Tuesday 2 January 2024
Description
The Partnerships Manager is a new role for a communications professional with a strong interest in climate change and the Global South. The role is important in developing China Dialogue Trust's strategic communications work; you will be part of a growing team in our regional hub in Southeast Asia. The Southeast Asia Partnerships Manager will work closely with editors and others in the strategic communications team to develop a clear ecosystem map, identifying strategic partners across media, civil society and academia. You will be responsible for supporting the strategic and targeted dissemination of editorial products to ensure wide-reaching and impactful delivery and resonance with key audiences, including via syndication relationships with media partners. You will be proactive, highly organised, self-motivated, skilled in relationship management and content dissemination strategies, and committed to the effective use of measurement, evaluation and learning.
About us
China Dialogue Trust is a not-for-profit that is independent of any government. We promote communication on the environment and climate change in multiple languages. We aim to foster a common purpose across political, ideological and cultural boundaries by publishing independent and accurate information on environmental and climate issues and by facilitating tolerant and constructive dialogue.
Main responsibilities
● Develop and cultivate syndication and content-sharing relationships with media outlets in multiple languages, focusing on Southeast Asia;
● Oversee and manage syndication agreements with media partners;
● Build and maintain a relevant network of partners across civil society and academia;
●  Coordinate with our global team of editors and social media teams to ensure content is effectively and strategically disseminated;
●  Support our audience segmentation and persona development work;
●  Effectively measure and communicate the reach and impact of China Dialogue Trust's content.
Essential experience, knowledge and skills
●  An understanding of, and commitment to, the work and values of China Dialogue Trust;
●  Ability think strategically about partnerships, ensuring they align with China Dialogue Trust's broader goals and objectives;
●  Ability to identify and develop cross-sectoral partnerships and syndication networks;
●  Relevant work experience in journalism, NGO communications, marketing or a similar field;
●  Familiarity with climate change and other sustainability topics;
●  Ability to manage complex projects and meet competing deadlines;
●  Strong English language skills.
●  Desirable experience, knowledge and skills:
●  Knowledge of Thai, Indonesian, Vietnamese, Malaysian, Khmer or other Southeast Asian languages;
●  Knowledge of and/or contacts within media networks, civil society and academia in Southeast Asia;
●  Experience in measurement, evaluation and learning as applied to journalism or other communications work.
How to apply
Please submit the following to [email protected] with 'Application: Southeast Asia Partnerships Manager' in the subject line by 9am GMT on Tuesday 2 January 2024:
●  CV with references;
●  Cover letter demonstrating how you fit the role.
Applications must be submitted in English.