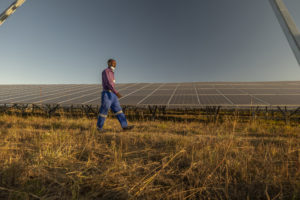 Jobs
Regional Social Media Officer, Africa
We are hiring a Social Media Officer to join our Africa regional team.
Location: Africa. We are not able to support visa applications for this position
Position: Social Media Officer, Africa.
Hours: Part Time, 20 hours per week (50% FTE).
Contract type: Freelance, Temporary, to 30th Sept, 2024. Subject to extension, funding dependent.
Salary: US$580 per month, invoiced.
Start time: 1st Nov, 2023.
Application deadline: 9am Monday 23rd October; Applications will be considered on an ongoing basis and early application is recommended.
Description
This is an exciting opportunity to work with China Dialogue Trust as a member of its growing social media team. The regional Social Media Officer will join the social media team, with members in our London headquarters, South Asia and Latin America, and wider editorial teams, to grow and develop China Dialogue Trust's social media presence across all of its brands and online community, with a particular focus on our audience in Africa.
This role will help us expand our regional social media strategy for Africa, develop our understanding of our regional audience, and support the organisation as we create and launch new projects and begin delivery of our new strategy, which sees an increased focus on our regional teams and audiences across the Global South.
About us
China Dialogue Trust publishes high-quality information and promotes communication on the environment and climate change in multiple languages. We aim to foster a common purpose across political, ideological and cultural boundaries by publishing independent and accurate information on environmental and climate issues and by facilitating tolerant and constructive dialogue.
Essential experience, knowledge and skills
● An understanding of, and commitment to, the work and values of the China Dialogue Trust;
● Experience using social media in a not-for-profit or media organisation;
● An interest in environment and climate change issues;
● Excellent verbal, written and cross-cultural communication skills;
● Ability to work independently as well as part of a small international team;
● Ability to write compelling and concise copy for social media;
● Strong attention to detail
Desirable experience, knowledge and skills
● Familiarity with Loomly, or other social media management programme;
● Familiarity with French, Arabic, Swahili or other key local African languages;
● Experience of working in organisations with a multi-project portfolio;
● Experience organising online events, such as Twitter Spaces
Main responsibilities
● Work closely with the social media team to implement China Dialogue Trust's global social media strategy and develop our Africa regional social media strategy;
● Work with China Dialogue Trust's editorial teams, particularly the Africa team, to promote and disseminate editorial content;
● Plan and facilitate online events;
● Monitor and evaluate the regional communications strategy and feed into monthly social media stats meetings;
● Ensure all communication materials are appropriate for China Dialogue Trust's branding guidelines and editorial tone;
● Monitor the news agenda on social media, identify relevant content of interest, and feed back to the editorial team, including mentions of China Dialogue Trust's work.
How to apply
Please send a CV, portfolio and cover letter to [email protected] by 9am on Monday 23rd October.
For more information , see the enclosed job pack.