About
A subsidiary of multinational group Genting Berhad, which operates in sectors including property investment and development of resorts, casinos and cruiseliners. Genting Plantations commenced its operations in 1980 and runs large oil palm plantations and mills in Malaysia and Indonesia. It also operates in the oleochemicals sector producing palm-based products as well as biodiesel, and is investing in biotechnology to improve crop yields. Its operations have not been without controversy, however. A 2021 report from Greenpeace showed that its Globalindo Agung Lestari subsidiary in Indonesia was operating 1,217 ha of oil palm planting within a protected forest.
RSPO Member : Yes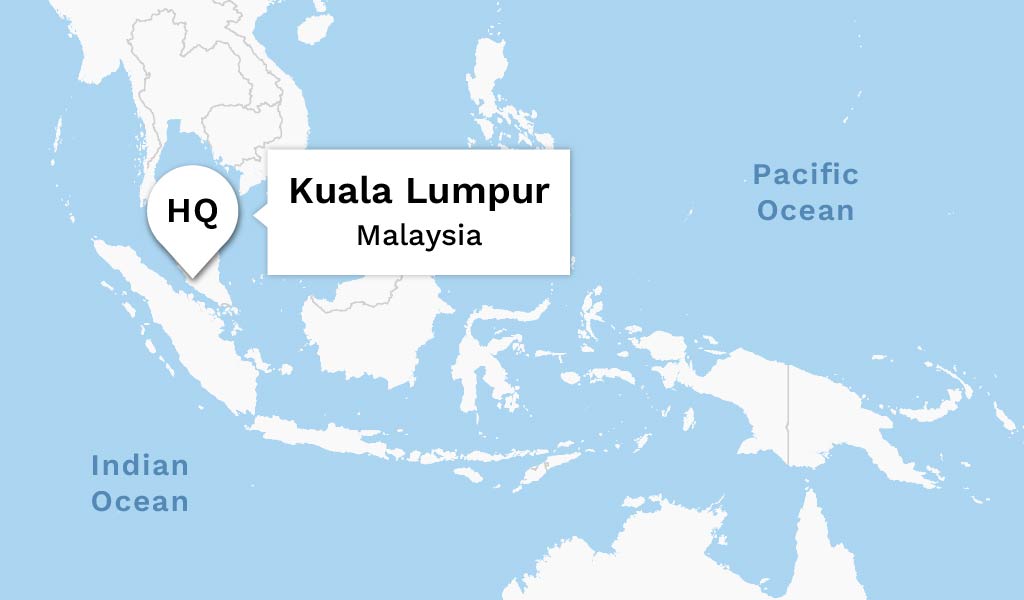 Market cap
1,339
Million USD
Supply chain position
Upstream - Midstream
Grower. Processor of crude palm oil and palm kernel oil. Refiner & Trader. Oleochemical producer.
Refineries / capacity
1
Website lists one biorefinery complex with an annual capacity of 600,000 MT of palm oil
NDPE policy
No
No Deforestation, No peat, No exploitation
Market served
International, Malaysian, Indian, Chinese, European
Parent Company
Genting Berhad (Group)
Subsidiaries
Genting Oil Mill Sdn Bhd, Genting Plantations (WM) Sdn Bhd, PT Sepanjang Intisurya Mulia, PT Sawit Mitra Abadi, PT Surya Agro Palma, PT Globalindo Agung Lestari, PT United Agro Indonesia, PT Susantri Permai, PT Kapuas Maju Jaya, PT Dwie Warna Karya, PT Citra Sawit Cemerlang, PT Palma Agro Lestari Jaya, PT Kharisma Inti Usaha, PT Agro Abadi Cemerlang, Genting Oil Mills (Sabah) Sdn Bhd, SPC Biodiesel Sdn Bhd, Genting Biorefinery Sdn Bhd, Genting Biodiesel Sdn Bhd, Genting Musimmas Refinery Sdn Bhd, Genting SDC Sdn Bhd, Genting Oil Mill Sdn Bhd
Products
Crude palm oil, crude palm kernel oil, refined, bleached and deodorized (RBD) palm and palm kernel oil, RBD palm olein, RBD palm stearin, palm fatty acid distillate (PFAD), biodiesel, speciality fats and oleochemicals
Resources
Mongabay
Is this Malaysian palm oil firm still destroying forest in Borneo — and selling to Wilmar?
February 9, 2016
Eco-business
One in five hectares of palm oil in Indonesia is criminal, report shows
November 12, 2021
Malaysiakini
Greenpeace protests outside Genting HQ over alleged oil palm fires
September 26, 2019
Forest Peoples
Conflict or Consent? The oil palm sector at a crossroads
November 7, 2013
Greenpeace
Deceased Estate: Illegal palm oil wiping out Indonesia's national forest
October 1, 2021