The Indian solar energy sector is in the middle of unprecedented growth, fed by rapidly declining tariffs, improved technology and a global oversupply of photovoltaic (PV) panels and other material, mainly from China. Although a smaller market than China, the United States or Japan, it is expanding faster than other major nations.
India expects to add as much as 5.4 GW of new solar capacity in 2016, making it the fourth largest solar market globally. The country currently has a total capacity of 7.8 GW of solar power. In comparison, installed capacity in the United States is 25 GW. The prospect for India looks bright. "The tailwinds are exceptionally strong with rapidly falling costs and a greater environmental agenda in the post COP21 [Paris climate summit] world," Bridge to India, an energy consultancy, said in its new India Solar Handbook.
"The solar development pipeline now stands at 22 GW with over 13 GW under construction," market intelligence firm Mercom Capital Group said in their India Solar Quarterly Market Update.
This bullishness benefits from a global glut in photovoltaic equipment. "Recent market reports suggest that an oversupply situation is building up in PV module manufacturing in China, especially for the second half of 2016 and this is likely to lead to significant price corrections in the market," Bridge to India says. This has forced Chinese industry, particularly tier II firms, to lower prices and look at overseas markets.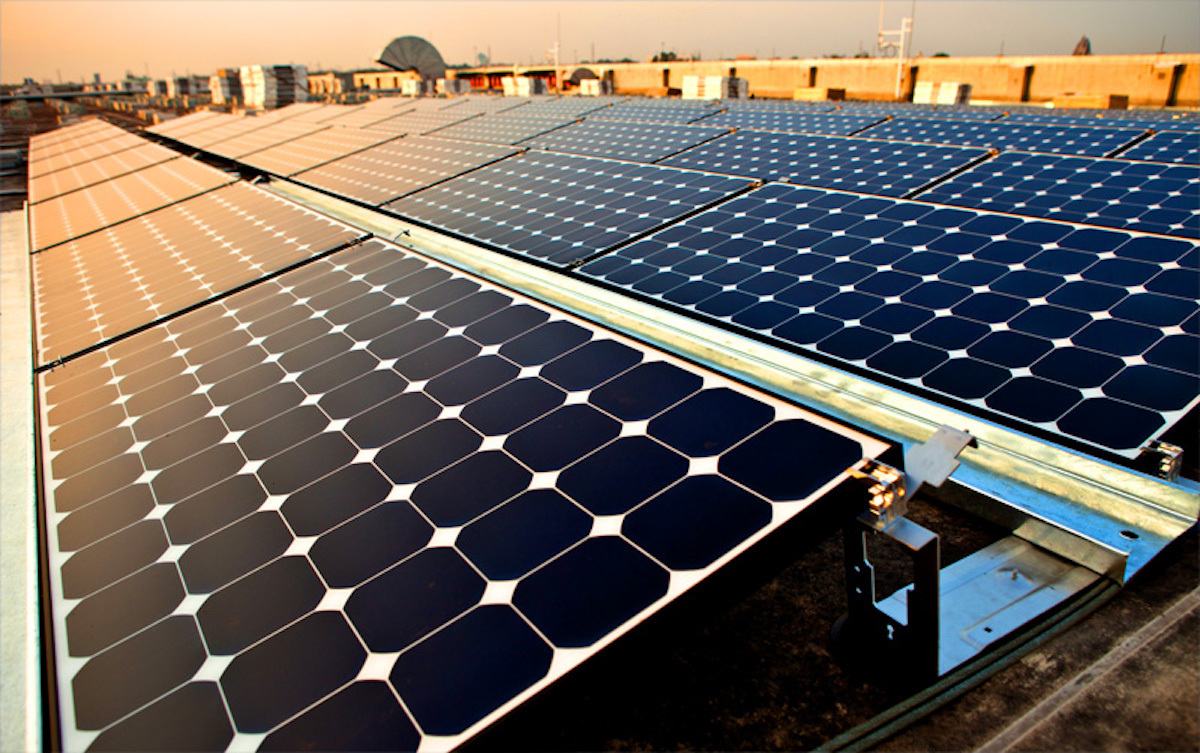 India's solar prospects look bright (Image by Intel Free Press)
"Several major solar manufacturers have announced plans to expand their production capacities ahead of 2017. In total, we expect 15 GW of new module capacity to come online in 2016, across 10 major producers, with the majority (14 GW) added by Chinese manufacturers," Morgan Stanley, an investment bank, said in a report on August 2.
At the same time, Chinese demand is expected to slow down sharply in the remaining part of 2016, according to market research firm IHS. The leading information provider noted that module prices for the fourth quarter of 2016 have already declined by as much as 10% since the first half. The fall in prices comes at a perfect time for the Indian solar market as the first three months of 2017 are expected to be the biggest quarter for new capacity, with additions of around 2 GW, according to Bridge to India.
The circumstance of lowered capital costs, overseas slowdown and proactive policy thrust has not being accompanied by strengthening India's domestic manufacturing capacity. "In the absence of manufacturing, India will need to import US$42 billion (280 billion yuan) of solar equipment by 2030 corresponding to 100 GW of installed capacity," warns a report by KPMG, an advisory firm.
India has emerged as a key growth market for the Chinese suppliers, Bridge to India said in an industry update. "Unless there is a change in Chinese demand sentiment or the European Union removes its trade barriers against Chinese suppliers, we expect prices to stay soft for the next few quarters," the consultancy said.
Cheaper Chinese imports have left local suppliers uncompetitive. "It is clearly very difficult to promote domestic manufacturing in India without solving the macro issues such as ease of doing business, infrastructure, cost of power, cost of finance and local ecosystem for raw materials," Bridge to India said in a recent update.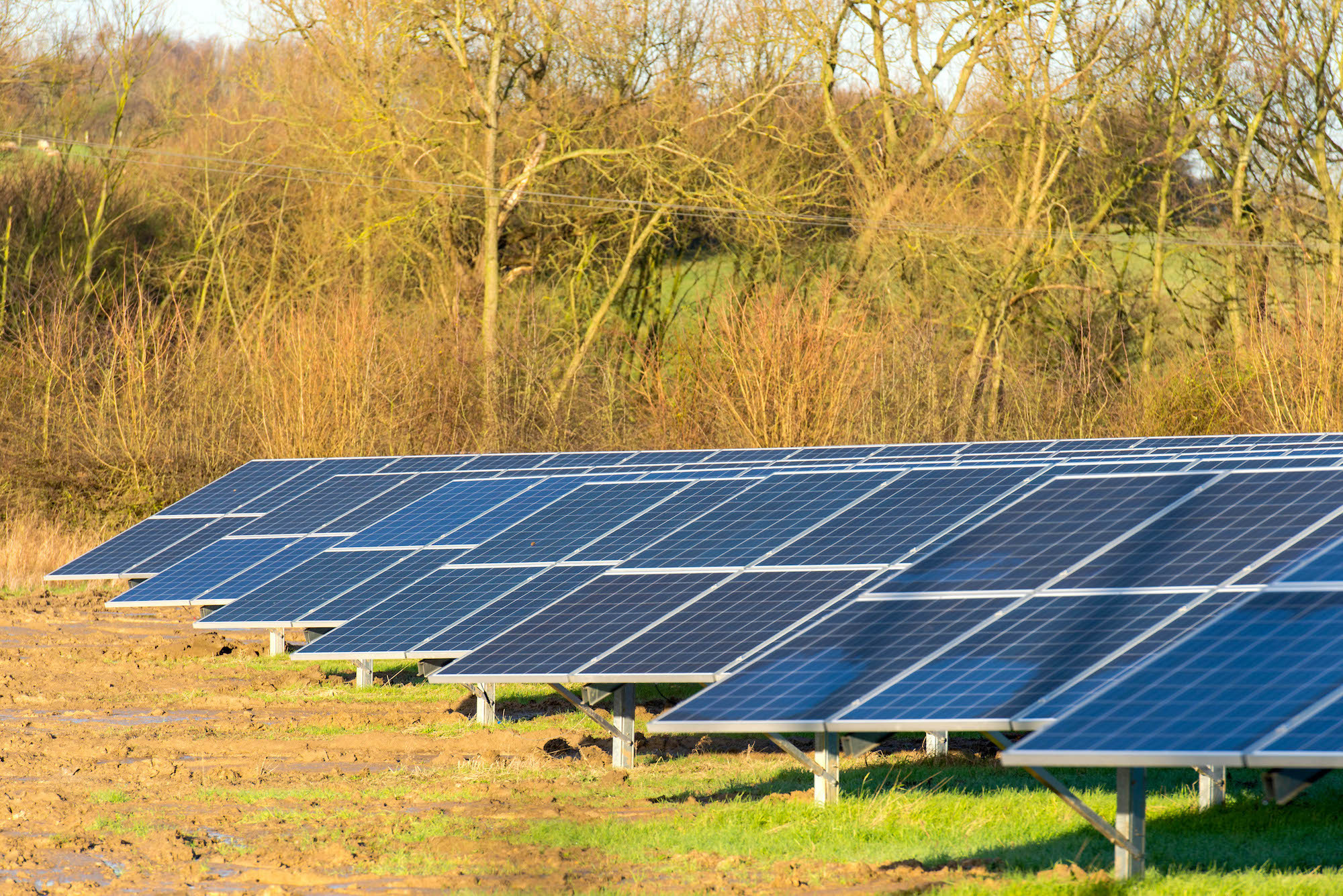 Cheap Chinese imports have made Indian products uncompetitive (Image by Gerry Machen)
The remarkable pace of capacity growth through imported material has hurt rickety local manufacturing firms. The Indian Solar Manufacturers' Association has asked for safeguards and anti-dumping duties. Safeguard levies seek to protect local industry against sudden import surges. Anti-dumping duties are imposed when overseas exporters are seen to be selling products below fair market value.
Their protest may not hold much water. "It would be hard for the small outdated Indian module manufacturers to throw stones with any credibility," said Tim Buckley, a director at Institute for Energy Economics and Financial Analysis in Sydney. "The quality of their product is widely reported as substandard and uncompetitive."
Domestic strengthening
However, things may improve. "I think Energy Minister (Piyush) Goyal is on the right path in terms of trying to encourage global module majors like Trina Solar, Canadian Solar, Hanwha Solar and First Solar to consider joint venturing with a local established power company to build a new modern, latest technology facility in India, with appropriate capital concessions and inducements to ease the cost of new builds," said Buckley. "Tesla received a US$1 billion incentive to build their Gigawatt factory in Nevada, so there is nothing new in incentivising the establishment of new industries and easing first mover barriers."
The local industry cannot cope with the recent surge in demand so Chinese imports are inevitable, according to Srinivas Krishnaswamy, chief executive officer of Vasudha Foundation, a clean energy think tank.
"On its part, the government does provide some support to Indian firms by stipulating domestic supply requirements, Krishnaswamy said. "Unfortunately, the domestic manufacturing industry lacks capacity and depth. If solar maintains a sustained growth, we expect it will lead to investments in manufacturing as well."
"Given the likely 10 GW plus annual demand for modules across India going forward, there is scope for a number of new plants to be built to localise the supply chain in line with Prime Minister Narendra Modi's Make in India campaign," said Buckley.
Till that happens, it is likely that the extraordinary growth of the Indian solar energy sector will be fuelled by imports, mostly from China. "It is a happy coincidence that there is a combination of large solar project announcements in India and oversupply and depressed prices of Chinese equipment," Jasmeet Khurana, an associate director at Bridge to India said. "We should make the most of it."
This article was first published on thethirdpole.net.