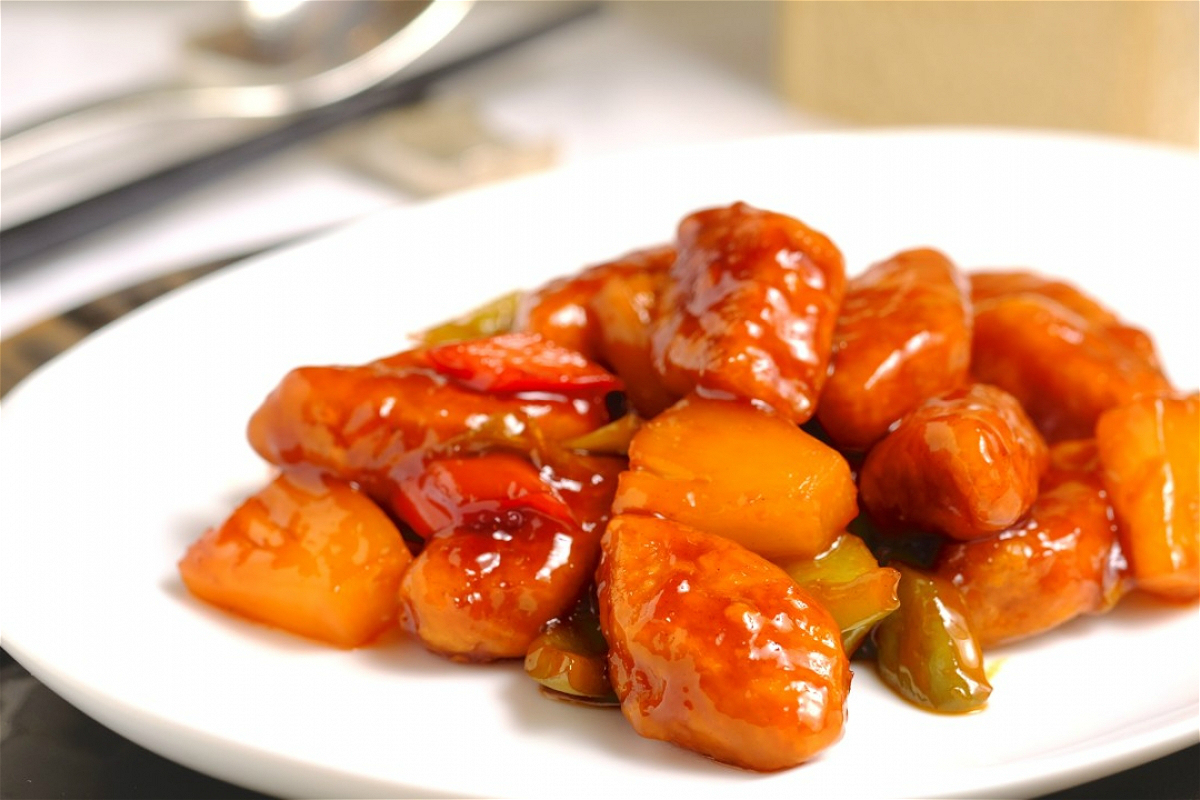 Ming Court, a Michelin-starred restaurant in Hong Kong famed for its authentic Cantonese cuisine, raised eyebrows last year by serving a special take on sweet and sour pork, a southern China dish steeped in tradition.

Chef Li Yuet Faat replaced real pork with Omnipork, a meat substitute made from peas, soy and mushroom protein. Created by Hong Kong-based Right Treat, Omnipork seeks to offer a healthier alternative to consumers, while drastically reducing the environmental impact of production.

In a letter explaining why they launched a product that mimics the use of pork in Asian cuisine, Right Treat founder David Yeung noted: "In China, 65% of all meat consumed is pork. There are 1.3 billion human beings in China, yet there are 700 million pigs."
90% less greenhouse gas emissions are generated by the 'Beyond Burger' than regular beef burgers
The scale of China's pork industry has turned the country into the world's largest consumer and importer of soybeans, which typically make up 20% of pig feed. In 2018, 75% of China's soybean purchases came from Brazil. Driven by increased wealth, China has also become the largest importer of beef from Argentina, Brazil and Uruguay.

But while Latin American governments have celebrated an increasingly close trade relationship with China, environmental organisations are concerned about the environmental impacts. In Brazil alone, increased soy production resulted in the loss of 223,000 hectares of forest between 2013 and 2017.

"Clearing land for grazing and to grow feed crops like corn and soy is the leading cause of deforestation and ecological destruction in Latin America. Much of this is done to serve the Chinese meat market", says Matt Ball from the Good Food Institute, a US-based non-profit that promotes plant-based meat alternatives.

"If China moves more to plant-based meats, agricultural sustainability in both China and Latin America would vastly improve, given how much less land plant-based meat requires," says Ball.

Changing dietary preferences

According to a recent survey backed by the New Zealand government, more than 60% of Chinese consumers intend to eat more fruit and vegetables, and 39% are reducing their overall meat intake. The shift is attributed to increased health awareness, which is in turn driven by rising incomes.

Moreover, 42% of respondents desire foods that are better for the environment, and more than 50% are interested in trying novel plant-based protein products.

Nevertheless, consumption of animal protein will not disappear soon. While pork intake has fallen, dairy, seafood and beef is expected to increase.

Public policy is also playing a role in shaping consumer choices. In 2016, driven by health and environmental concerns, the Chinese government released national dietary guidelines recommending a 50% reduction in meat consumption.

To promote the guidelines, the Chinese Nutrition Society partnered with WildAid, a San Francisco-based environmental advocacy organisation, to produce a public outreach campaign highlighting the benefits of a plant-based diet.

In a video advert featuring Arnold Schwarzenegger and James Cameron, WildAid sought to explicitly draw the connection between meat consumption and environmental harm.

"An increase in awareness about meat's negative impact on personal and planetary health tend to make consumers more likely to consider plant-based options," says Jen Leung, WildAid's climate director. "The traditional Chinese diet is very plant-forward and has always used meat alternatives such as tofu and wheat gluten."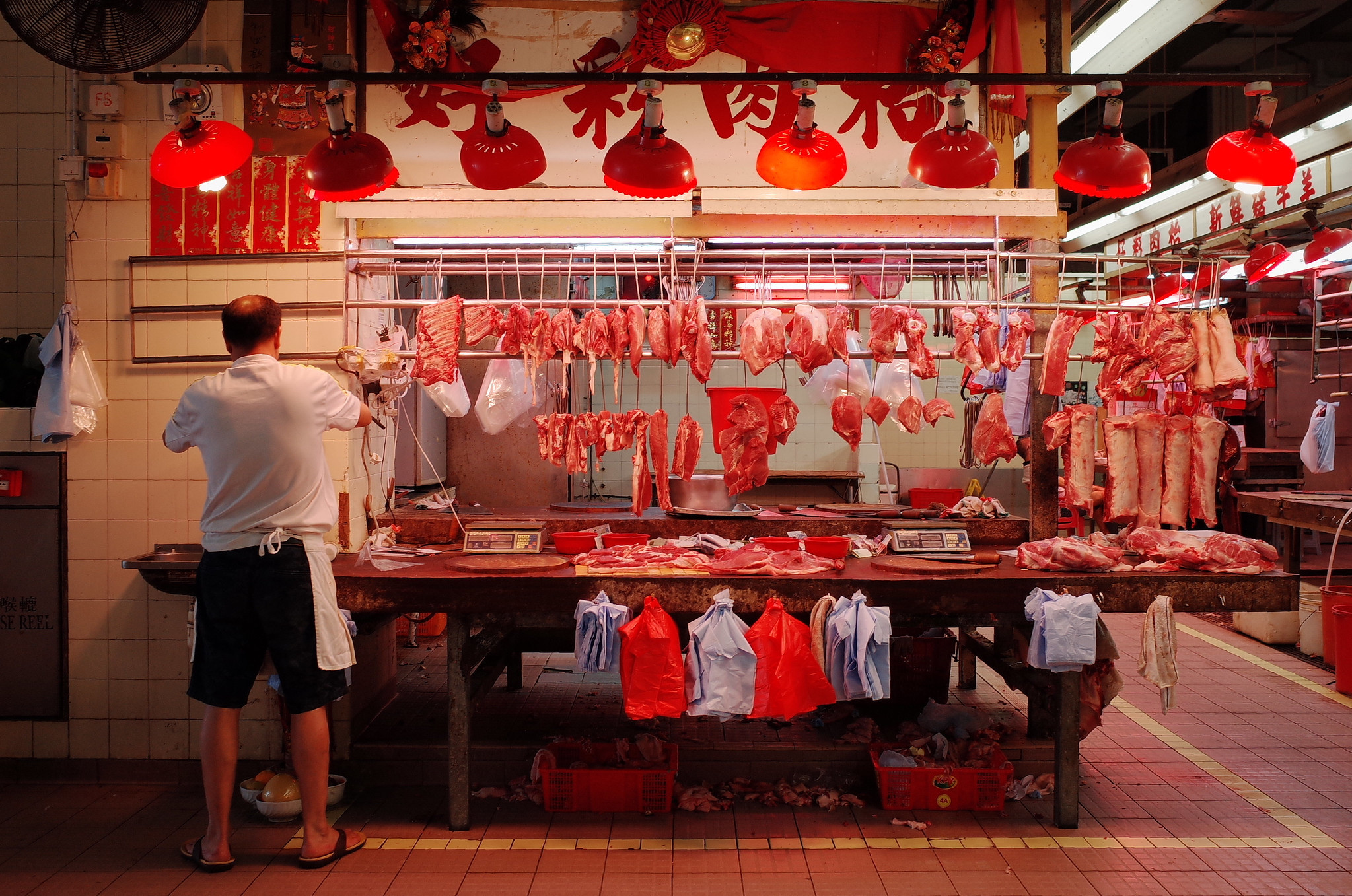 According to a recent survey, more than 60% of Chinese consumers intend to eat more fruit and vegetables, and 39% are reducing their overall meat intake. (Image: Fabio Barbato)

The rise of plant protein

Environmental claims have been a big part of the success story of plant-based food producers such as Beyond Meat, which has seen its stock surge close to 250% since its stock market launch in May and is targeting 2019 sales of US$210 million.

To appeal to consumers and investors, Beyond Meat and rival Impossible Foods rely heavily on a mission-driven product positioning that highlights the environmental benefits of plant-based meat substitutes.

In a recently published "life cycle assessment", Impossible Foods said that its burgers require 87% less water and 96% less land to produce than conventional beef, while generating 89% less greenhouse gas emissions.

In a similar report released in 2018, researchers at the University of Michigan found that the Beyond Burger generates 90% less greenhouse gas emissions and requires 46% less energy than its beef counterpart.

Having already launched their products in Hong Kong, Impossible and Beyond are among several international plant-based food companies eyeing the Chinese market.

Domestic players don't want to be left behind either. A number of Chinese companies, such as Whole Perfect Food, have been selling "mock meat" for decades, mostly targeting consumers that shun meat for religious reasons.

Having seen the success of their overseas peers, these companies are now trying to expand their appeal to mainstream consumers.

From a commercial and environmental standpoint, China has become the alternative meat industry's most-prized market, since it accounts for 28% of global meat consumption and 50% of global pork consumption.

Although figures are hard to come by, a recent report by the Good Food Institute estimates that sales of plant-based "meat" in China reached US$910 million in 2018, representing an average annual growth rate of 15% over the past five years.

Impact on Latin America

Driven by the ongoing US trade dispute, Chinese purchases of Brazilian soybeans increased 30% in 2018, reaching 66 million tons and accounting for 75% of total imports.

A shift in consumption from pork to plant-based alternatives could in theory reduce demand for South American soybeans, which China mostly uses to feed pigs.

It is difficult to predict just how quickly this might happen given the nascent state of the meat substitute market, particularly as many plant-based products include soy protein as a key ingredient, which could continue to sustain demand for soybeans even if meat consumption decreases.

And even if demand for soy is lower, consumption of beef is expected to grow in China, much of which is increasingly sourced from South America.

Nevertheless, even marginal increases in soybean and meat production have a disproportionate environmental impact in producing countries such as Brazil, so a slowdown in demand could have big effects.

According to Leung, "reducing meat consumption can have a tremendous impact in meat-producing countries – it can improve water and air quality, it can protect forests and biodiversity and it can have a significant impact on climate mitigation by reducing overall GHG emissions".

In the short term, environmentalists may have an unexpected and powerful ally in the fight to shift consumer perceptions about meat.

African swine fever could reduce China's pork production by 30% in 2019, which would severely decrease the country's demand for South American soybeans.

With domestic pork prices expected to increase up to 70% and heightened concerns around food safety, Chinese consumers could move quickly toward plant-based alternatives.
This article was originally published on Diálogo Chino